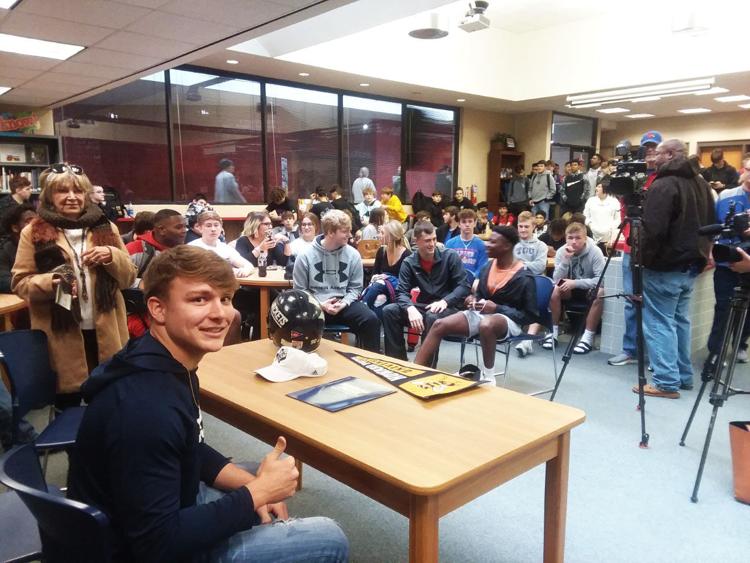 Tags
As featured on
National Signing Day – a day where high school senior athletes are allowed to sign letters of intent to accept scholarships from college athletic programs – used to be a bit of a dog-and-pony show, with players donning hats, ripping off shirts with college logos on T-shirts underneath, and all sorts of theatrics to announce where they'd be signing.
Now that there's two NSDs in a school year – one in December, then the more traditional one in early Feburary – it seems that the bulk of the theatrics occur in that earlier December date.
There were no theatrics at NSD at Kilgore High School on Wednesday morning, and none at Sabine High School that afternoon: just six humble young men ready to continue their education and make a difference, hopefully, for their new teams.
If you would like to start a new subscription or if you're a new subscriber and would like to change or update your existing subscription, please call 903-984-9188 and we'll be happy to help you!