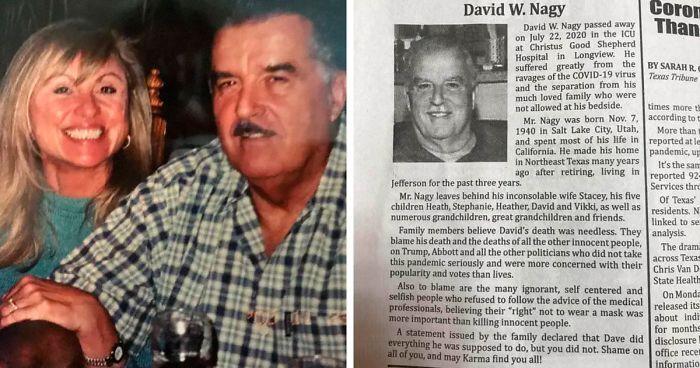 As featured on
Much of David W. Nagy's obituary, which ran in his local paper in Jefferson, Tex., on July 30, recounted his painful death from the novel coronavirus at age 79 and named his surviving family members. But midway down, the tone shifted to offer a pointed message for President Trump and Texas Gov. Greg Abbott (R).
Sign up for our free daily Coronavirus emails
If you are sick with COVID-19 or suspect you are infected with the virus that causes COVID-19, follow the steps below to help prevent the disease from spreading to people in your home and community.
Feeling ill? It may not be Coronavirus